Over 40 years of experience
Zakład Stolarki Budowlanej "Sosnowicz" s.c. is a family business with extensive experience.
The company has continued developing and offers both windows and doors to allow for a comprehensive investment.
Manufacturer of wooden windows and doors
We produce all types of windows, ranging from box windows with the use of modern fittings, and seals in the full circumference of the sash, through Euro Profile 68mm windows with the possibility of recreating decorations, and ending with passive windows.
For the production of internal and external doors, we use the highest quality noble wood, decorative profiles and wooden surfaces.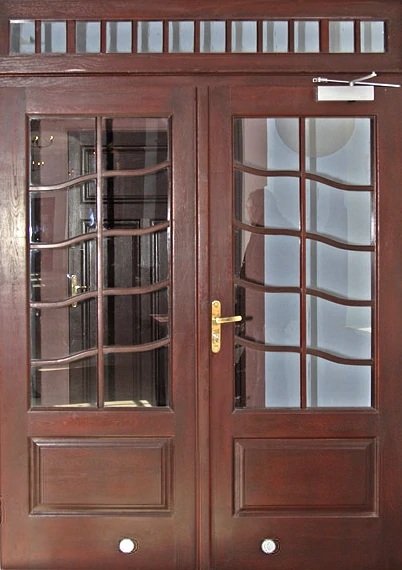 Fireproof doors EI30 and EI60
Door leaf made from Halspan chipboard, door frame from wood with appropriate density. The door leaf surface may be finished with natural veneer, profiled MDF or HDF board, varnish coat or wood panels.
Door leaves can be solid, glazed, with toplights and sidelights, with appropriate expanding or drop seals. Mortice sash lock.
Doors have handles with steel core made from plastic, aluminium, brass or stainless steel.
After 150,000 open-close cycles, the leaves did not exhibit any damage or abnormalities in operation.